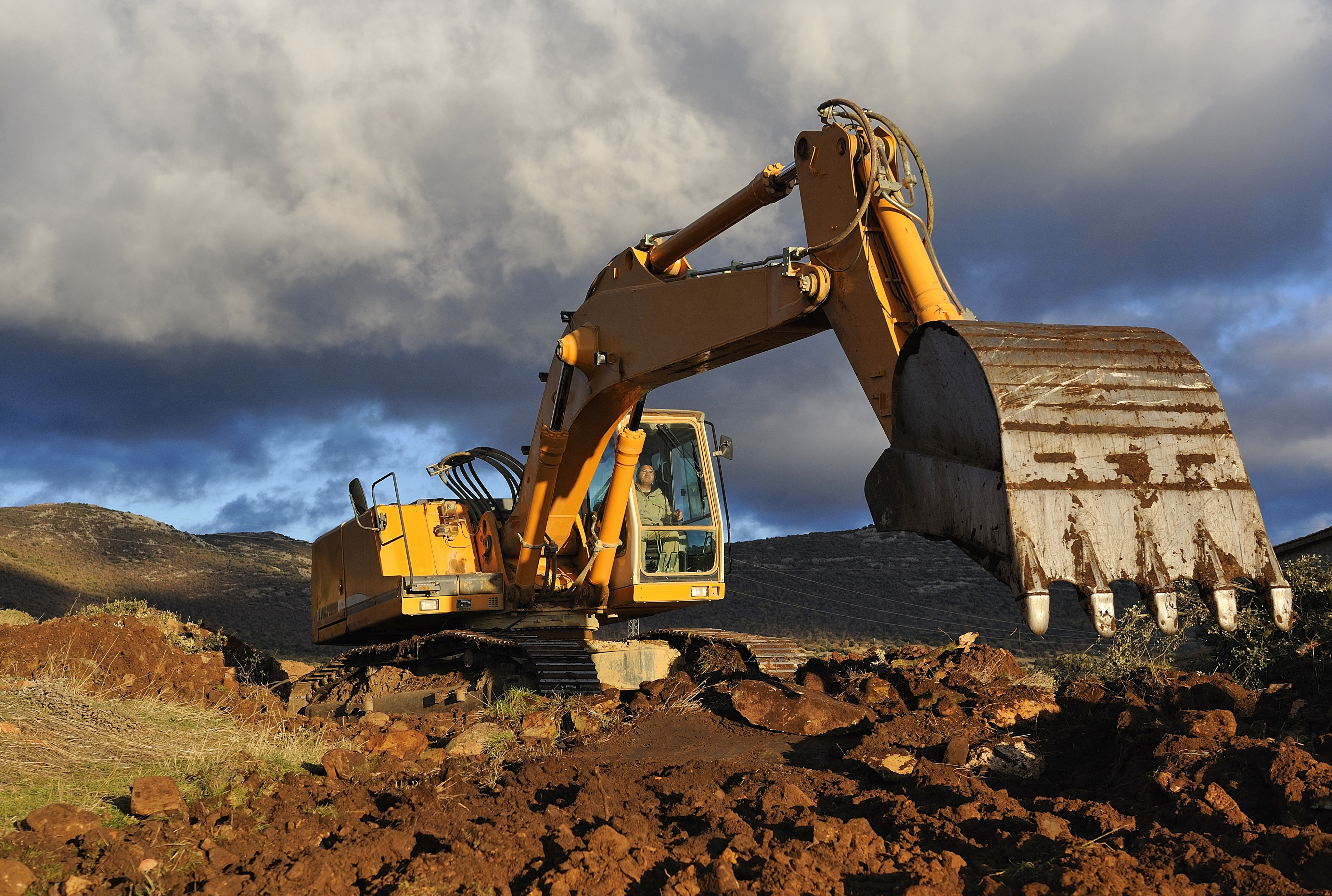 Excavators are heavy construction equipment consisting of a boom, dipper, bucket and cab on a rotating platform known as the "house". The house sits atop an undercarriage with tracks or wheels.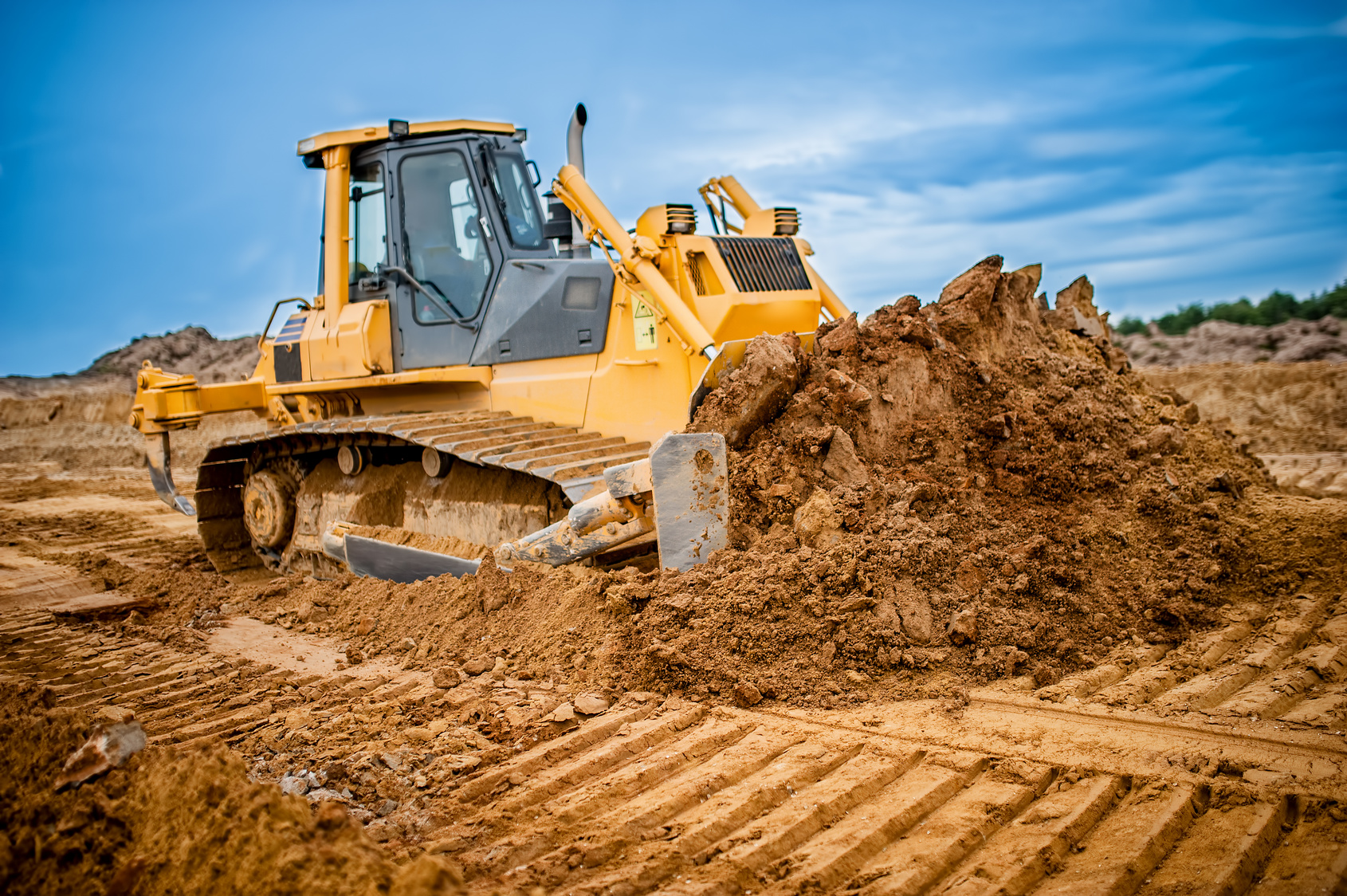 A bulldozer is a crawler equipped with a substantial metal plate used to push large quantities of soil, sand, rubble, or other such material during construction or conversion work and typically equipped at the rear with a claw-like device to loosen densely compacted materials.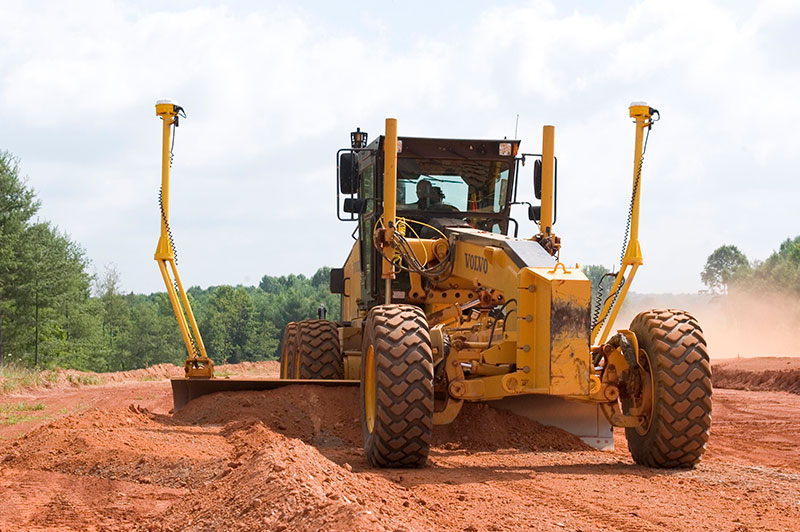 A grader, also commonly referred to as a road grader or a motor grader, is a construction machine with a long blade used to create a flat surface during the grading process.
A trencher is a piece of construction equipment used to dig trenches, especially for laying pipes or electrical cables, for installing drainage, or in preparation for trench warfare. Trenchers may range in size from walk-behind models, to attachments for a skid loader or tractor, to very heavy tracked heavy equipment